More new arrivals!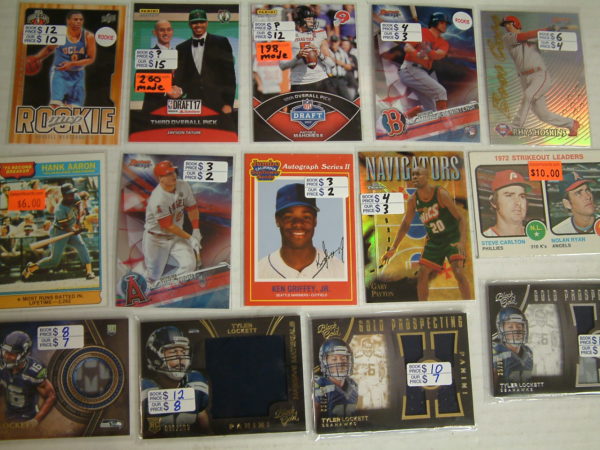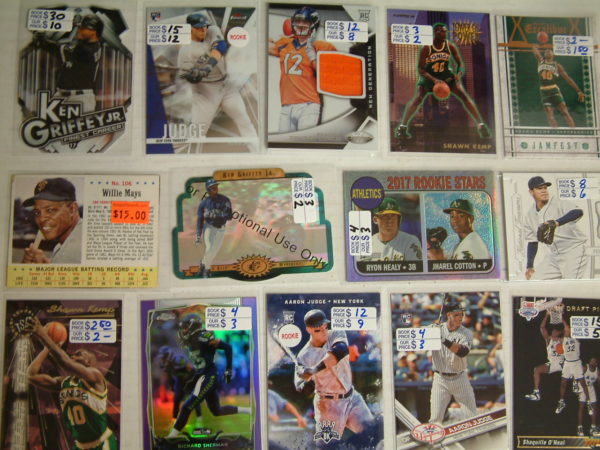 All new 50% off cards!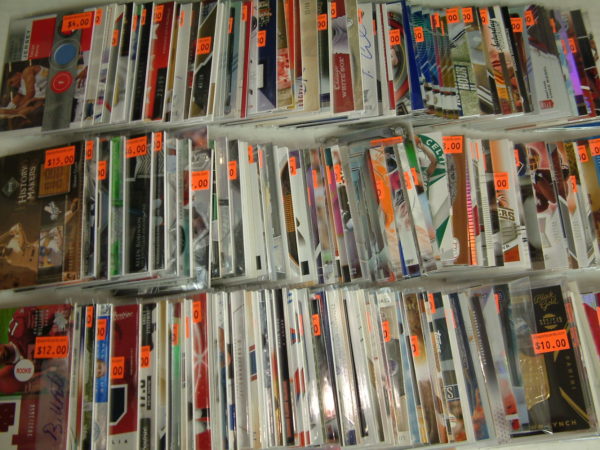 Used store bought jerseys. Jerry Rice XL $29.95, Steve Young xl $19.95, Seahawks 2005 Conference Champs xl $14.95, Kaepernick shirt 3xl $12.95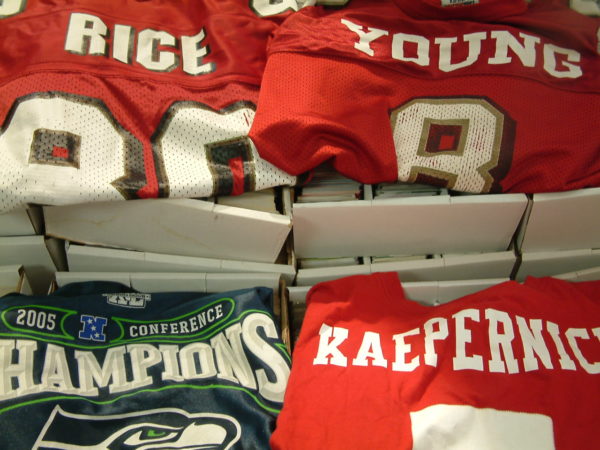 Cheap, fun bargains. Bent Kasey Kahne autographed display $12.95. 2006 Topps sealed set $19.95. 2004 Topps open set $9.95. Non certified autograph photos Niekro, Rickey Henderson $9.95 each, Tim Wakefield, Coco Crisp, Javy Lopez $6.95 each (some have small pinhole.)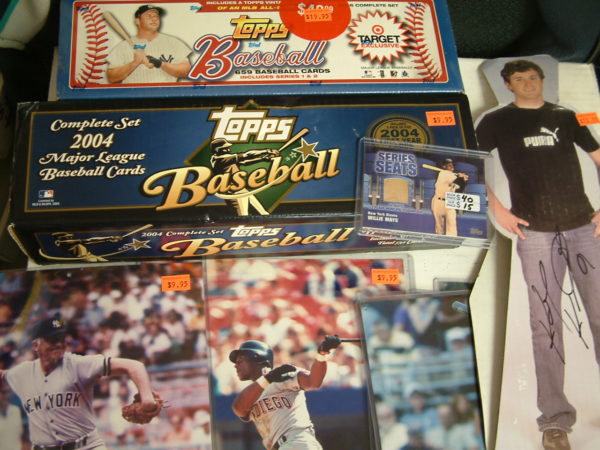 Autographed Mariners baseballs! Randy Johnson $79.95, Kaz and Buhner $24.95 each.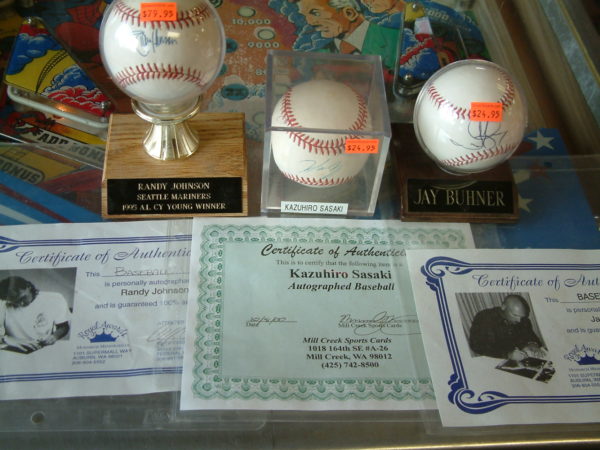 1970's baseball card lot. Individual cards available or take all for $79.95!